ROTTERDAM
Onderzeebootloods
Practical info
Rotterdam: Immense, ever new, a must-see to us.
Think great architecture, an immense harbor, a wild (street) art scene, amazing places for music, plus an innovative sneaker community, and you get the second largest city of the Netherlands: Rotterdam. The city's cultural richness is minted by its dramatic history: During World War II Rotterdam got bombarded, but its diverse inhabitants have been reconstructing and reshaping the city in many ways ever since.
Thus, Rotterdam is a fascinating must-see to us – and we are thrilled to bring our convention to the Dutch city's cultural landscape. Be prepared to discover international brands, extraordinary sneaker stores, and some of the most exquisite private sellers and collectors from all over the place at this year's Sneakerness Rotterdam.
Admission
Presale: SAT € 13.– / SUN € 11.– / 2-Days € 15.– / Priority € 50.–
Box office: SAT € 15.– / SUN € 12.–
Hours
SAT 12.00–18.00
SUN 12.00–18.00
Priority access on SAT 11.00
Address
Onderzeebootloods
RDM-straat 1, 3089 JS Rotterdam
→ Google Maps
Impressions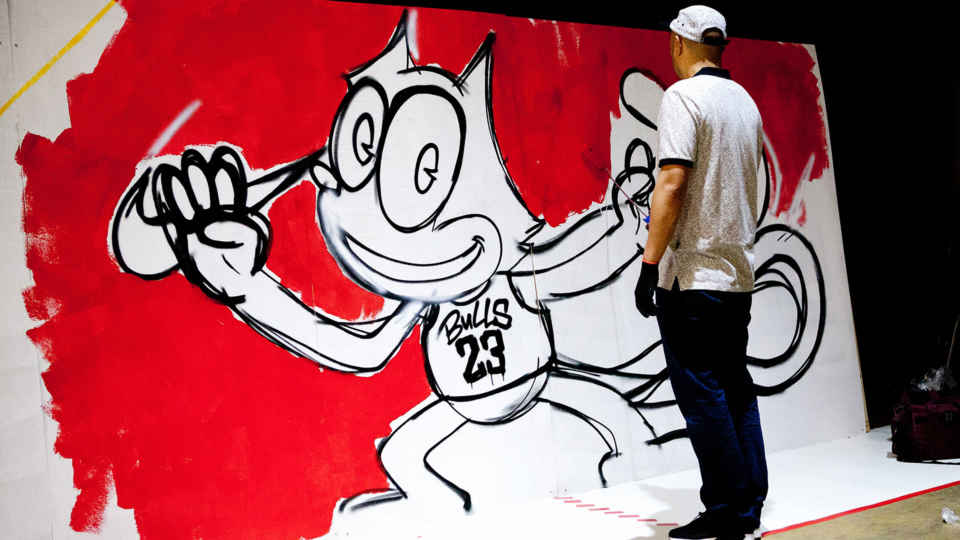 Link to photo recap 2018
Highlights
StockX
You say Stock we say X! We proudly announce our presenting partner of 2019. The Detroit based company will host a drop off zone and exhibit some unique kicks together with a local hero.
Swatch
The Swiss iconic watch brand is ticking again at our events. Stay tuned for more info.
Crep Protect
Watch out! Our friends from Crep Protect will present some of the rarest kicks on the market and provide you some free cleaning services.
Food & Beverages
We know, sneaker hunting costs loads of energy and gets you mad hungry and super thirsty! That's why we will take good care of you at Sneakerness Rotterdam. Insanely good food, fresh coffee, cold beers and refreshing drinks.
DJ-Set
We are delighted to announce that DJ Turne will be pumpin' some great tunes again at Sneakerness Rotterdam on both days. Easily one of the best DJ's of the lowlands.
Kids corner
Feel free to bring your little ones along to Sneakerness Rotterdam! Kids up to 12 years get free entrance. There will be a Kids Corner to keep them busy so mom and dad can go on the hunt for that perfect pair.
REELL
With a fresh and full-fledged Fall/Winter range that combines clean design and an unobtrusive style together with functionality and durability, the European brand Reell will be presenting their latest collection.
Graffiti live painting
TeamBlazin and Musketon will be painting live at Sneakerness Rotterdam to create some stunning artwork on the spot!
Prime
Bringing crazy heat as always, but also offering their consignment service! Want to get rid of some pairs? They will take care of it for you!
CollectID
NFC, an App and blockchain. Welcome to the digital ecosystem of collectID. They are cooking up the future in authentication of valuables goods.
Sneaker Freaker
Sneaker Freaker will be in Rotterdam to present their Ultimate Sneaker Book, of which they will create a giant shoe sculpture. Don't miss out on this 700 rock-solid pages of content and grab your copy!
SNEAKERNESS x TEAM DAUERFEUER
We proudly announce our collab with German based brand "Team Dauerfeuer".We will sell the collection consisting Hoodie, Crew Neck, two T-Shirts and Socks at all stops. Watch out our social for more info.
Videos
Sneakerness Rotterdam 2018
Sneakerness Rotterdam 2017