ROTTERDAM
Onderzeebootloods
Practical info
Rotterdam: Immense, ever new, a must-see to us.
Think great architecture, an immense harbor, a wild (street) art scene, amazing places for music, plus an innovative sneaker community, and you get the second largest city of the Netherlands: Rotterdam. The city's cultural richness is minted by its dramatic history: During World War II Rotterdam got bombarded, but its diverse inhabitants have been reconstructing and reshaping the city in many ways ever since.
Thus, Rotterdam is a fascinating must-see to us – and we are thrilled to bring our convention to the Dutch city's cultural landscape. Be prepared to discover international brands, extraordinary sneaker stores, and some of the most exquisite private sellers and collectors from all over the place at this year's Sneakerness Rotterdam.
Hours
SAT 12.00–18.00
SUN 12.00–18.00
Priority access on SAT 11.00
Address
Onderzeebootloods
RDM-straat 1
VCX9+JQ Rotterdam
→ Google Maps
Impressions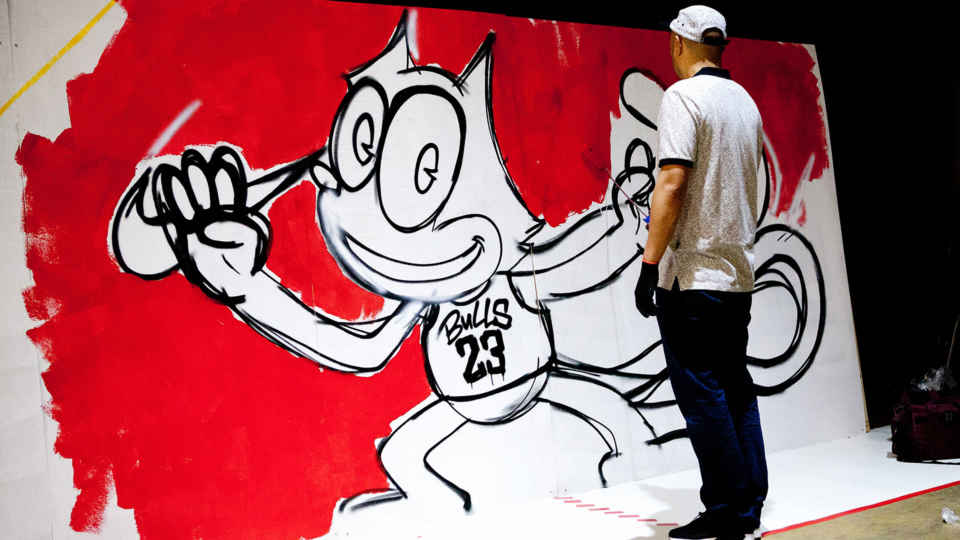 Link to photo recap 2018
Highlights
Swatch
The Swatch booth is the perfect place to relax and take a break. Have a look at the new Swatch collection, play some nice games, win some exclusive Sneakerness laces and enjoy the scenery. Take your time at the Swatch booth!
Crep Protect
Watch out! Our friends from Crep Protect will present some of the rarest kicks on the market and provide you some free cleaning services.
Food & Beverages
We know, sneaker hunting costs loads of energy and gets you mad hungry and super thirsty! That's why we will take good care of you at Sneakerness Rotterdam. Insanely good food, fresh coffee, cold beers and refreshing drinks.
DJ-Set
We are delighted to announce that DJ Turne will be pumpin' some great tunes again at Sneakerness Rotterdam on both days. Easily one of the best DJ's of the lowlands.
Venour Art Exhibition
Venour have curated an exclusive new art gallery with works of Rotterdam's finest: Franky Sticks and Jelmer Konjo. Come check out the exposition and check out the exclusive collaboration t-shirt made for this event!
NBA2K Games Corner
Next to tons of sneakers we will also have plenty of other things to do and see. How about a 2K games corner where you can test your NBA2k2019 skills against the pros?
JAMESON X SNEAKERNESS GENTLEMEN'S CLUB
Jameson will create an awesome gentleman's club at the heart of the event. On top of that they will bring in the talented barbers from "De Barbier" and the super skilled tattoo artists from @Identifytattooing
Kids corner
Feel free to bring your little ones along to Sneakerness Rotterdam! Kids up to 12 years get free entrance. There will be a Kids Corner to keep them busy so mom and dad can go on the hunt for that perfect pair.
Foot Locker
Visit the Air Max Tuned exhibition as they will show some of the most rare and exclusive Nike TN / Shark / Plus models out there like the Tigers and Hyperblues and even some never released samples. They will be giving out some exclusive gifts and they will have more nice surprises!
REELL
With a fresh and full-fledged Fall/Winter range that combines clean design and an unobtrusive style together with functionality and durability, the European brand Reell will be presenting their latest collection.
Graffiti live painting
TeamBlazin and Careaux will be painting live at Sneakerness Rotterdam to create some stunning artwork on the spot!
Vintage sneakers expo
To pay homage to the iconic designs of the 90's we have curated some of the Netherlands best kept gems for you to look at. Over 60 pairs of crumbling goodness! Look, but don't touch!
Kangaroos
The Original brand with the stash box will be showcasing their shoes and collabs with their amazing hand build quality. So if you want to feel some real heavyduty materials, go check out the Kangaroos booth!
Prime
Bringing crazy heat as always, but also offering their consignment service! Want to get rid of some pairs? They will take care of it for you!
Orange Jungle
With the latest hype around the Diamond Dunks, we could argue that 2018 brings us the return of Nike SB. One thing that is unarguable, is the amount of SB's our friends from Orange Jungle Soles are bringing to Sneakerness Rotterdam!
WOEI Sale
Last years WOEI sale was a giant succes, so guess who's back packing a ton of bargains. Make sure you bring enough cash to tame those wild cravings.
CameraNU photo exhibition
Sneakerness and CameraNU are happy to present Nikki van Toorn her first official exhibition. For the exhibition we asked Nikki to photograph with her camera AND with her mobile phone.
Videos
Sneakerness Rotterdam 2017